Professional Tree Service Serving the Low Country
Trees can offer incredible environmental, social, and aesthetic benefits to your Johns Island home, and they're recognized as large financial investments. Tree Logic of Charleston knows the benefits trees provide, and we've developed a range of quality tree services that will protect your investment. In addition to caring for trees, we always ensure our customers are satisfied with the services we offer. We aim to be the number one tree service in Johns Island and surrounding areas. Get in touch with us to discuss our landscaping, power washing, and other tree service solutions.
At Tree Logic of Charleston, we take our tree service seriously. All jobs are handled with precision, caution and care. SAFETY IS OUR NUMBER ONE CONCERN, and our customers in the low country can attest for that. Our services include tree removal, tree pruning, stump grinding, storm damage removal, palm pruning, debris removal, clean ups and much more. Whether you have a decaying tree that is hazardous and needs to be removed, Tree Logic of Charleston will be able to identify it and have it removed safely and quickly. We can also remove any stumps that are impeding your ability to have a beautiful landscaped yard.
At Tree Logic of Charleston, we believe in safety first! There is no project above our skill level or beneath our attention. When using our service you can be confident that the project will be handled professionally & be executed effectively. We are also an approved vendor of Seabrook Island and are fully insured.
"Gerald J Benoit was a certified arborist from 50 years and was awarded golden chainsaw from the ISA. The Tree Logic of Charleston team thrilled to have your knowledge and expertise."
Need an Expert Landscaping Company?
Contact Tree Logic of Charleston LLC Today!
Why Choose Tree Logic of Charleston LLC?
Tree Logic of Charleston LLC is a safe, dependable tree service that puts our customers first. We offer free estimates and consultations and will work with you to create a maintenance plan that works for your home. If you're seeking professionalism, courtesy, and expertise when it comes to tree care, count on our dedicated team.
Towns We Service
We service many towns in South Carolina including:
Hollywood
Ravenel
Summerville
Isle of Palms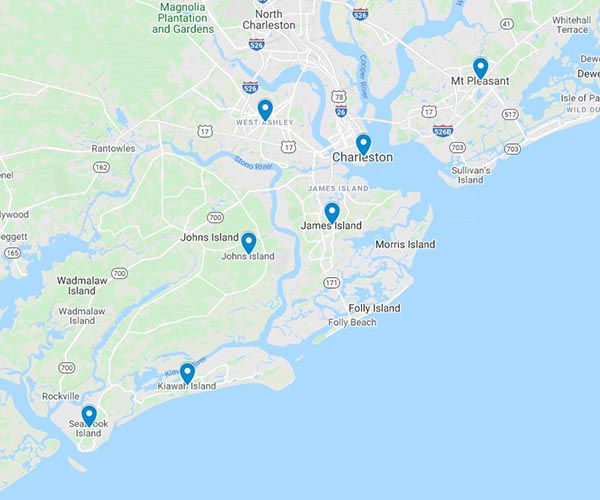 What Our Clients Are Saying
We used Joe and his team when we bought our house on Seabrook Island. The whole lot was covered with overgrown trees and the branches were hanging over the house and dangerous for storms. Joe and his crew gave me a very reasonable quote and did many extras for us without our asking just because he wanted to take good care of us. We are very happy customers and would definitely recommend Joe and his crew [...]
Joe and the crew of Tree Logic have done a great job in maintaining the trees on my property in trimming and removal. You can count on Joe to be prompt and thorough ! Excellent company! [...]
Latest Projects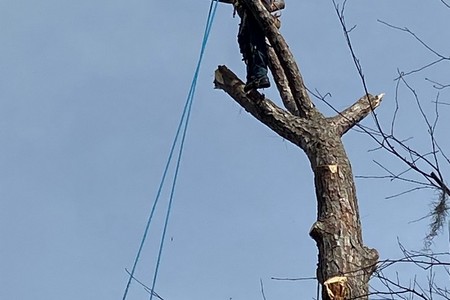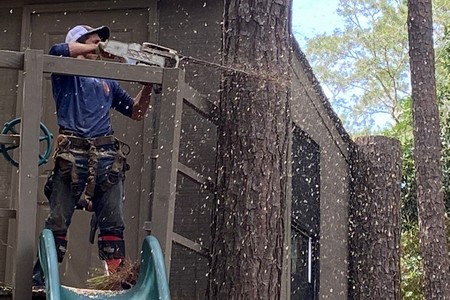 Recent Articles
Tips To Protecting Your Landscape While Power Washing or Soft Washing Your Home When you plan a power wash for your home, it's important to ensure your plants are protected. If mishandled, power washing can expose your plants to chemicals and water pressures that can cause damage. When you work with a professional power washing […]
READ MORE
How To Prepare For Tree Removal Services When it comes to the point that a sick or damaged tree in your yard must go, your next thought may be, what happens now? If you've never had a tree cut down, you may have many questions like how do you cut a large tree? Do I […]
READ MORE
Contact Tree Logic of Charleston