Tree Trimming For Your Low Country Home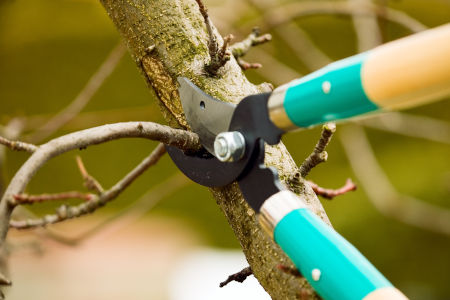 Maintaining the outside areas of your Charleston property should include periodic tree trimming. Tree trimming is a routine maintenance task necessary to keep your trees healthy and at their best. Tree Logic of Charleston is a tree service in Charleston that provides a wide range of tree care solutions, including tree trimming, stump grinding, and debris removal. Our professional team is ready to offer our tree service expertise, so contact us today for a tree trimming quote tailored to your Charleston property!
The Importance of Tree Trimming For Your Charleston Home
Tree trimming is an integral part of keeping your outside area beautiful. Since trees are living organisms, they will continue to grow and change throughout their lives, so reasonable care is required to prevent disease damage or an unkempt appearance to trees on your property.
The primary reason trees need trimming is to remove unhealthy or dead branches, so they don't fall. Regular tree trimming will promote new, healthy growth and help thin out a tree with an extra thick canopy, so branches or other plants under it receive more sun. Trees that are moderately damaged can often be saved through proper trimming methods, so the tree will not have to be removed.
While you may find tree trimming to be a task that you can do yourself, there are many benefits you can get from working with a professional tree maintenance service like Tree Logic of Charleston. Call us to schedule a tree trimming service for your property in Charleston.
Latest Tree Trimming Projects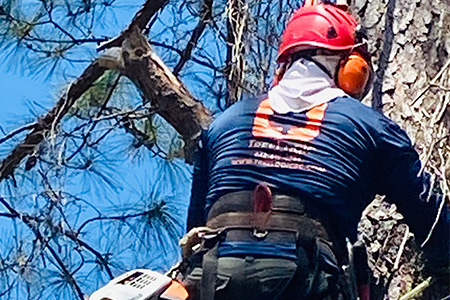 Need an Expert Landscaping Company?
Contact Tree Logic of Charleston LLC Today!
Our Latest Articles
Tips To Protecting Your Landscape While Power Washing or Soft Washing Your Home

Tips To Protecting Your Landscape While Power Washing or Soft Washing Your Home When you plan a power wash for your home, it's important to ensure your plants are protected. If mishandled, power washing can expose your plants to chemicals and water pressures that can cause damage. When you work with a professional power washing […]

How To Prepare For Tree Removal Services

How To Prepare For Tree Removal Services When it comes to the point that a sick or damaged tree in your yard must go, your next thought may be, what happens now? If you've never had a tree cut down, you may have many questions like how do you cut a large tree? Do I […]

What Our Clients Are Saying
We used Joe and his team when we bought our house on Seabrook Island. The whole lot was covered with overgrown trees and the branches were hanging over the house and dangerous for storms. Joe and his crew gave me a very reasonable quote and did many extras for us without our asking just because he wanted to take good care of us. We are very happy customers and would definitely recommend Joe and his crew [...]
Joe and the crew of Tree Logic have done a great job in maintaining the trees on my property in trimming and removal. You can count on Joe to be prompt and thorough ! Excellent company! [...]
Contact Tree Logic of Charleston
If you are looking for the best tree trimming in the Charleston area, then please call 843-819-0289 or completing our online request form.