Emergency Storm Damage Removal In Low Country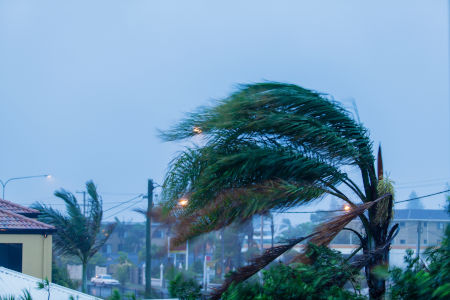 At Tree Logic of Charleston, we offer emergency storm damage removal to Johns Island residents. After a storm, it's best to take a walk around your property to find out if there has been any noticeable damage to your trees. While some damages will immediately stand out, others may be tougher to spot. It's essential to watch out for trees damaged by a storm, as broken limbs can shift or fall, injuring people or property around them. For emergency storm damage removal needs, we can assist with:
Fallen trees
Branch removal
Hanging tree limbs
Tree removal
And more!
An Emergency Storm Damage Team In Johns Island That You Can Trust
Not every tree maintenance company is prepared to handle the effects of a storm safely. Trees damaged by storms can be hazardous and require highly skilled experts to manage their removal, which is why you should consider Tree Logic of Charleston for all your storm damage issues. Many homeowners are unaware that trees are often in unstable positions after a storm and can be susceptible to unpredictable displacement. In these situations, a tree removal might be in order. Choosing the right emergency storm damage team to help you after a storm is a critical decision.
Our tree service on Johns Island is proud to serve all of our customers and keep them safe during tough times. If you are seeking emergency storm damage removal in Johns Island, give us an opportunity to serve you by calling 843-819-0289.
Latest Emergency Storm Damage Tree Removal Projects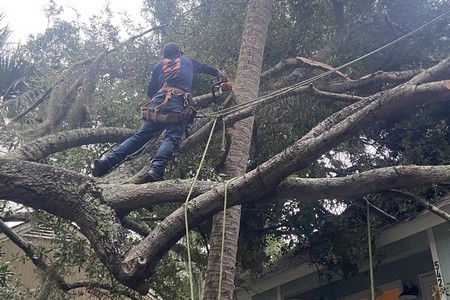 Emergency Storm Damage Tree Removal in Seabrook Island, SC
This project was an emergency storm damage removal. An oak tree split in half, resting on the house and branches went through the windows. Tree Logic of Charleston was able to secure the tree, pull away from the home and lower to the ground.
Need an Expert Landscaping Company?
Contact Tree Logic of Charleston LLC Today!
Our Latest Articles
Tips To Protecting Your Landscape While Power Washing or Soft Washing Your Home

Tips To Protecting Your Landscape While Power Washing or Soft Washing Your Home When you plan a power wash for your home, it's important to ensure your plants are protected. If mishandled, power washing can expose your plants to chemicals and water pressures that can cause damage. When you work with a professional power washing […]

How To Prepare For Tree Removal Services

How To Prepare For Tree Removal Services When it comes to the point that a sick or damaged tree in your yard must go, your next thought may be, what happens now? If you've never had a tree cut down, you may have many questions like how do you cut a large tree? Do I […]

What Our Clients Are Saying
We used Joe and his team when we bought our house on Seabrook Island. The whole lot was covered with overgrown trees and the branches were hanging over the house and dangerous for storms. Joe and his crew gave me a very reasonable quote and did many extras for us without our asking just because he wanted to take good care of us. We are very happy customers and would definitely recommend Joe and his crew [...]
Joe and the crew of Tree Logic have done a great job in maintaining the trees on my property in trimming and removal. You can count on Joe to be prompt and thorough ! Excellent company! [...]
Contact Tree Logic of Charleston
If you are looking for the finest emergency storm damage removal in the Johns Island area, then please call 843-819-0289 or completing our online request form.