5 Reasons To Keep Your Trees Trimmed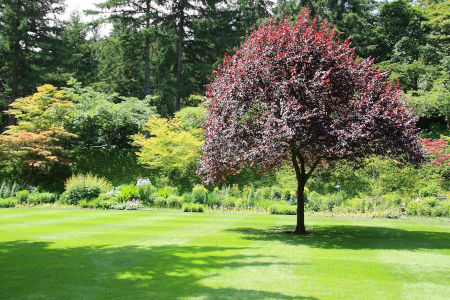 As a responsible homeowner, you want your lawn to look its best. Mowing, removing weeds, and adding lush landscaping are methods you use to keep your curb appeal enhanced. Trees in your yard also play a significant part in how well-maintained your yard appears. Regular tree trimming is an efficient way to ensure your outdoor property stays beautiful during every season. Below are five ways to know if your tree is due for a tree trimming.
Tree Trimming Is An Important Part Of Yard Maintenance
Reasons you should call Tree Logic of Charleston for a tree trimming are:
Curb Appeal– You know it's time to trim your trees with a tree service when you see broken branches ruining the look of your tree. Broken limbs attract insect infestations and harm the health of the tree while taking away its aesthetics.
Tree Development– It may seem like trees grow naturally in a pattern that is best for their health; however, trees need to be trimmed regularly so that they can stay in appropriate shape. Tree trimming teaches branches to grow at a reasonable distance from other branches and surrounding plants.
Healthy Upkeep– Trees can't survive when insects crawl on their branches or disease infects their leaves. To keep your trees in your backyard in good shape, tree parts that are sick, dying, or dead should be removed. Trimming rids the tree of affected branches and keeps it healthy.
Reduce Overgrowth– Overgrown trees will frequently run into obstructions. Large trees can collide with power lines as they get older, and smaller trees can snag on fence posts in your neighbor's yard. If your tree grows too large for its space, trimming is the best option.
Enhance Natural Scenery– No matter where you live, you want your family and guests to have access to the area's beautiful sights. An untrimmed tree can block your view and make you feel isolated from the environment. Our team of professional tree trimmers can ensure the views you want can be seen by trimming your tree without unnecessary greenery without compromising its integrity.
If you're faced with any of these five issues, talk to the professionals at Tree Logic of Charleston about our tree service and how we can improve your tree's health and the appearance of your property in Johns Island.
Need an Expert Landscaping Company?
Contact Tree Logic of Charleston LLC Today!
Our Latest Articles
Tips To Protecting Your Landscape While Power Washing or Soft Washing Your Home

Tips To Protecting Your Landscape While Power Washing or Soft Washing Your Home When you plan a power wash for your home, it's important to ensure your plants are protected. If mishandled, power washing can expose your plants to chemicals and water pressures that can cause damage. When you work with a professional power washing […]

How To Prepare For Tree Removal Services

How To Prepare For Tree Removal Services When it comes to the point that a sick or damaged tree in your yard must go, your next thought may be, what happens now? If you've never had a tree cut down, you may have many questions like how do you cut a large tree? Do I […]

What Our Clients Are Saying
We used Joe and his team when we bought our house on Seabrook Island. The whole lot was covered with overgrown trees and the branches were hanging over the house and dangerous for storms. Joe and his crew gave me a very reasonable quote and did many extras for us without our asking just because he wanted to take good care of us. We are very happy customers and would definitely recommend Joe and his crew [...]
Joe and the crew of Tree Logic have done a great job in maintaining the trees on my property in trimming and removal. You can count on Joe to be prompt and thorough ! Excellent company! [...]